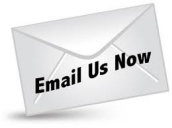 Delaware PC Services, LLC.
20660 Coastal Hwy unit 4
Rehoboth Beach, DE 19971



Quick Notes:
1. we are only reachable during normal business hours, if you call before we open at 10am or after we close at 6pm during the week and 4 pm on Saturday - leave a message and we will call you back during business hours. (the phones do not forward to our person cell numbers or homes - we see if you hang up and continually call back multiple times)
2. If you have an emergency, leave a message. The message gets transcribed to our email and then we will determine if it is an emergency or that it can wait to be addressed during normal business hours.
3. If we do not answer the phone during normal business hours it means we are on the phone already helping other customers, please leave your name and number and a short description of why you called and we will call you back once our current call(s) have ended. Please do not call and hang up and continually call again and again, it only annoys us and for some reason makes the current caller talk even longer to us when we say we need to answer that call.
4. If it is @30 minutes to closing, we are checking out customers and most likely will not answer the phone - usually because we have a line of people that came in to pick up their computers and they usually get precedence over 'last minute calls', sorry.
5. if you call looking for pricing, be prepared to answer specific questions about your issues and/or repairs of that particular device - that is the only way we can accurately help you over the phone without actually seeing the problems or issue. If you are not currently in front of your computer, please wait to call us until you have access to your system and can describe what you are talking about in detail. If you are unable or willing to do this, you are better off just bringing in the system so we can get the information ourselves. If it is a Laptop you must bring the power cord with you. Do not assume we have power cords for over 1,000 type of laptops on hand.
6. If you are condescending in anyway to our technicians we can and will reserve the right to refuse service to anyone. Each technician has a minimum of over 30 years of experience in the field.
Directions: Head south of the Rehoboth Beach entrance, on 1, Coastal Highway, over the bridge on the right in the Seacoast Center - before Dewey Beach.