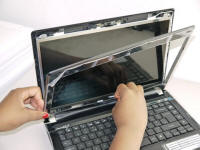 Business Hours
Monday - Friday 10am to 6pm
Saturday 10am to 4ish
Closed - Sunday
(302) 226-5424


Delaware PC Services, LLC Best computer, PC and MAC repairs in Delaware, located at 20660 Coastal Hwy Rehoboth Beach Delaware in the Sea Coast Center, Always FREE Evaluation No Appointment Necessary. Open 6 days a week. Virus and Spyware Removal only $89.99.
| | | |
| --- | --- | --- |
| | FREE Same Day Evaluation* | |


10am - 6pm Monday to Friday
10am - 4pm Saturday
Closed Sunday
Free Evaluation*

How it works:
1. Bring in your system, no appointment required
2. we look at the system right when you bring it in
3. we ask specific questions relayed to your issues
4. we examine it for errors, problems, and functional issues.
5. discuss repair options that you are comfortable with.
6. once the repairs are accepted, the repair begins the same day.

What we will need:
1. if it is a laptop, we will need the power adapter. (This is very important.)
(all laptops have different adapters according to the make, model, and manufacturer)
2. If your system is a PC, then we just need the box itself, no cords.
(unless it is a micro or mini system that has a specific adapter.)
3. we will need the passwords for each user(s).
4. Complete information about the problems and/or issues you may be having.

We will give you an estimate of the total cost to repair your PC/Laptop and an estimated time for completion. Once the PC/Laptop is complete; we call you and let you know that your system is ready to be picked up.

** Simple, and faster than most places take to look at a system **

Note: We only look at problems and/or issues you tell us to look about, we generally do not look at "everything", but focus on the problem at hand. If you are having other issues or problems with software and/or functionality - please mention it when you bring it in so we can resolve all of your issue at the same time.

Delaware PC Services offers expert in-house repair for PCs, Laptop, Workstations, & Network Servers. Bring it in today for a Free Evaluation* no appointment necessary.


| | | |
| --- | --- | --- |
| | Screen Replacement for just $45 plus the cost of the screen | |


We stock most makes and models of replacement Laptop and Netbook screens.


We can replace most screens in a matter of a couple of hours, no matter how busy we are. Since most manufacturers can use up to three different screens per production model of laptop, bringing your system in for a FREE evaluation will allow us to see the actual part number of the screen and see if we have it in stock. Some screens may be special order and require a deposit up front to order.

Most Screen @$100 + @$45 = $145 installed

Price includes:
- removal of broken / non-functioning screen
- installation and testing of new screen

Price does not include:
- repairs to surrounding plastic, if broken
- any other functional issues outside the quoted repair
| | | |
| --- | --- | --- |
| | DC Connector Repair for just $100 | |
When it comes to DC Connector repairs, Delaware PC Services doesn't re-solder the existing part back on (usually because there is damage the user can't see), we actually replace the connector with a Brand New piece, test it and then reassemble the laptop. We actually work for the repair costs!
Q. What does is take to repair a laptop, when the AC power cord stops working?
A. If the DC connector on the Motherboard needs to be replaced, the laptop will need to be completely disassembled and the old connector de-soldered from the motherboard and a new one soldered on in it's place. This process generally takes about 4-6+ hours of labor and the ability to disassemble the laptop without damaging the casing and the internal electronics. Most local companies 'send-out' the laptops to be repair and can take up to 3 weeks to get the system back. Delaware PC Services repairs all systems in-house, which reduces overall repair time. On average, if the part is currently in stock, most replacements take 3 to 5 days.
Most manufacture do not want you to repair the system, but rather replace the motherboard with a new or used part. Most mother- board replacements start at around $250 to $400+ for just the board itself and will need to be completely disassembled and reassembled just as described above.


We stock a wide range of replacement connectors for many makes and models of laptops. You can call for availability, we will need to know make and model of the laptop when you call to be able to check stock. Better yet, you can bring in your laptop so we can make sure that the connector is your issue. NO APPOINTMENT NECESSARY. (Price includes labor and new connector)

Some connectors are special order depending on make, model, and age of laptop, special order requires non-refundable deposit.

* system may also require repair to the operating system as well as virus and/or Spyware removal, depending on the severity of the damage the virus or Spyware caused to the system. Price is based on a maximum of 3 users, price is slightly higher for more users, since the time required for repair will be longer and more labor intensive.
** In some cases it is not possible to transfer drive content if the drive media is too badly damaged or the drive no longer spins to the required speed for the unit to read the data/files stored on the drive.