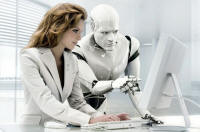 Business Hours
Monday - Friday 10am to 6pm
Saturday 10am to 4ish
Closed - Sunday
(302) 226-5424


Delaware PC Services, LLC Best computer, PC and MAC repairs in Delaware, located at 20660 Coastal Hwy Rehoboth Beach Delaware in the Sea Coast Center, Always FREE Evaluation No Appointment Necessary. Open 6 days a week. Virus and Spyware Removal only $89.99.
| | | |
| --- | --- | --- |
| | Please Note: | |

All data recovery work is done in-house, we respect our customer's privacy and security - data is not viewed or shared in anyway with any one. Once data is recovered on our secure server it is given to the customer via agreed upon media - no copies are retained unless other wise instructed before data recover.

Minimum charge for data recovery is $150 to start the recovery process, the total fee is based on type of recovery required and amount of data recovered - which all is determined only if data can be recovered. The base fee of $150 is non-refundable and payable at time of media drop off in store. If possible we try to stay within the initial fee, but if there is a large amount of data to be recover, there is extra charges based on the amount of data.

Data recovery is very time consuming and requires, in some cases, special attention to the way the data is recovered and reconstructed. When you bring your system in and/or drive to be recovered we will be able to tell you if data recover is possible before we start the process. To look at the system and/or drive most of the time we will look at it for FREE, then if recover is possible then we will require the minimum fee of $150 to start the process.

********************************************************************
Keep in mind there is no way to speed up data recover, especially on a damaged or failing drive - it is a long and drawn out process and the more data there is to recover the more time it will take overall and the process can not be stopped once it is started.
********************************************************************
| | | |
| --- | --- | --- |
| | Professional Data Recover Services | |


We have the ability to recover
and even copy running hard drive
that are failing to new drives without data loss. The sooner you bring the system in, the better the chances of a full recovery or transfer for a failing Hard Drive.



Hard Drive Failure:

In the event of a 'Hard Drive' failure, there are different levels of Failure. In many cases a hard drive may be recoverable or data recovered and transferred to a new hard drive with minimal or no data loss. If you are told or suspect that your hard drive is failing - the quicker you stop using it and bring it in for a free evaluation - you increase the chances of full data recovery or hard drive copy can be done.

Deleted Files:

Delaware PC Services have the ability to recover deleted data that was intentional, accidental, or due to a failure removed from your current media. Whether it is a Hard Drive, Flash Card, and/or USB drive. Bring your media in today for your free evaluation.

NOTE: if the item is a Hard Drive - Please bring in the entire unit. In some cases the failure is not the Hard Drive but the system itself, removing the hard drive yourself may increase the chance of damage to the drive.

System no longer Boots up:

When a computer no longer boots up or windows does not start, it is not necessarily a drive failure. We have seen instances were key operating system files have been erased and just need to be replaced to fix this issues. You can bring your system in today to get a free evaluation of the system which allow us to see if it is actually a hardware or software issue.

We can recover data from:
- Hard Drives from PC, Laptop, Servers, & Workstations
- RAID drives, even 'broken' mirrored drives
- Memory Cards, such as camera cards - etc.
- USB thumb drives, (undamaged, not broken)

We can recover deleted data from almost any recoverable functioning media, even if you had reformatted the media.
| | | |
| --- | --- | --- |
| | Data Transfer, computer to computer or media | |


We can transfer data from PC to PC:

Whether you decided to purchase a new PC or upgrade your existing system, Delaware PC Services can transfer data, pictures, music, videos, and email from your old system to your new one.
We can also save (or backup) you data from an old PC, failing hard drive, or other media to an external hard drive, CD, or DVD for safe keeping.

Over all cost to do the transfer and/or backup depends on the total amount of data and what it is being copied from and to. Basic rate starts from $35 on up. If you are not sure, bring in your system(s) and will give you a cost estimate right there - so you have a good idea of the work required to perform the transfer/copy/reload. You may find out that the overall cost is less than what you had expected. The Evaluation is FREE, no appointment necessary.

| | |
| --- | --- |
| | |
* issues with your operating system, currently installed antivirus, hardware issues, and other PC repairs are not included in price and may be additional.
** PC Cleanup is removal of running programs not needed for PC startup (but not uninstalling them, unless requested), removal rogue programs and settings from the system registry, adjusting key settings that may also be causing slow downs, disk defragmentation and temporary file cleanup that is unnecessarily taking up hard drive storage space. A PC Cleanup also includes removal of dust and dirt buildup from within the system - if needed. We will also check the functionality of the cooling fans and make recommendations for replacement - if also needed.