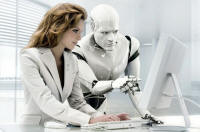 Business Hours
Monday - Friday 10am to 6pm
Saturday 10am to 4ish
Closed - Sunday
(302) 226-5424


Delaware PC Services, LLC Best computer, PC and MAC repairs in Delaware, located at 20660 Coastal Hwy Rehoboth Beach Delaware in the Sea Coast Center, Always FREE Evaluation No Appointment Necessary. Open 6 days a week. Virus and Spyware Removal only $89.99.

Hard Drives
We have a large selection of New and Used hard drives.
Come on in to see what we have!
Prices vary by Selection..
| | | |
| --- | --- | --- |
| | Desktop *USED* | |




Capacity
Manufacturer
Form Factor

80GB

Western Digital

SATA
7.5GB
Quantum Fireball
IDE
13.6GB
IBM
IDE
15.2GB
IBM
IDE
20GB
Western Digital
IDE
20GB
Maxtor
IDE
40GB
Western Digital
IDE
80GB
Seagate Baracuda
IDE
120GB
Western Digital
IDE
Inventory changes constantly, come in to see what we have on hand
| | | |
| --- | --- | --- |
| | Desktop SATA *NEW* | |

Capacity
Manufacturer
Form Factor
750GB
Western Digital
SATA
1TB
Seagate
SATA
1TB
Western Digital
SATA
Inventory changes constantly, come in to see what we have on hand
| | | |
| --- | --- | --- |
| | Laptop SATA *NEW* | |

Capacity
Manufacturer
Form Factor
1TB 32mb Cache
HGST Travelstar
SATA
500GB
Western Digital
SATA
750GB
Western Digital
SATA
Inventory changes constantly, come in to see what we have on hand
| | | |
| --- | --- | --- |
| | External Hard Drives | |

Capacity
Manufacturer
Form Factor
500GB
Western Digital
SATA
1TB
Toshiba
SATA
2TB
Western Digital
SATA
Inventory changes constantly, come in to see what we have on hand
| | | |
| --- | --- | --- |
| | Hard Drive Enclosures | |

Size
Form Factor
2.5"
SATA to USB
up to 1.5TB
2.5"
IDE to USB
up to 500GB
Inventory changes constantly, come in to see what we have on hand