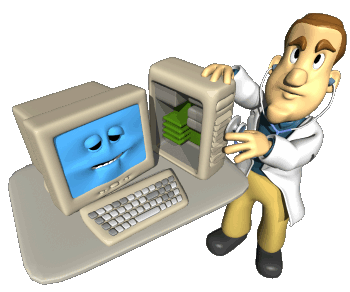 Business Hours
Monday - Friday 10am to 6pm
Saturday 10am to 4ish
Closed - Sunday
(302) 226-5424


Delaware PC Services, LLC Best computer, PC and MAC repairs in Delaware, located at 20660 Coastal Hwy Rehoboth Beach Delaware in the Sea Coast Center, Always FREE Evaluation No Appointment Necessary. Open 6 days a week. Virus and Spyware Removal only $89.99.
| | | |
| --- | --- | --- |
| | Used Computers | |

Note: all systems are fully tested and warranted by Delaware PC Services, LLC. each system has been fully tested and cleanly reloaded with their respective licensed operating system; no additional software has been reloaded. Each system carries a 90 day parts and labor warranty against defects or hardware failure. Prices listed are not based on system value, most are listed way below actual value. We list used systems for what we put into them or cost of trade-in given for each system. This way we can offer great computers at a very low cost to our customers.
| | |
| --- | --- |
| | |
<![if pub11]>
| | | |
| --- | --- | --- |
| | Dell Alienware Aurora 4 i7 Gaming Computer $525 | |





- Intel i7-4820k 3.7GHz Processor
- 8GB DDR3 Memory
- 1TB Solid State Drive for OS & Games/Programs
- 2 TB Seagate Hard Drive for Storage
- nVidia GeForce GTx 980Ti Graphics
- DVD RW +- Optical Drive
- Realtek PCI GBe Ethernet
- nVidia Hi-Def Audio
- Ports: Back: 4 x USB 2.0, 1 USB 3.0, 3 x DisplayPorts, DVI, HDMI
- Ports: Top: 2 x USB 2.0, 1 x 3.0, Audio - Mic in, Headphone out
- Windows 10 Home 64Bit Latest Version

Tag# 5005

| | | |
| --- | --- | --- |
| | Dell Inspiron One 2305 AiO, 23" Touch Screen, AMD Athlon II x2, 4GB Memory, 1TB HD $225 | |

Dell Inspiron One 2305 AiO (2011)
23" Touch Screen w/Web Cam
AMD Athlon II x2 240e 2.8GHz Processor
4GB DDR3 memory
ATI Moility Radeon HD 4200 Graphics
1TB SATA Hard Drive
8X Optiarc DVD + - RW Optical Drive
Broadcom 802.11n Wireless
Realtek PCIe GBe Ethernet
Hi-Def Audio
Ports: Audio out, Mic in, 6 x USB 2.0, SD Card Reader, Ethernet
Windows 10 Home 64Bit
Dell Wireless Keyboard
130w Power Cord

Tag #: 5003

| | | |
| --- | --- | --- |
| | Dell Inspiron 660s SFF, Intel i3-3.4GHz, 8GB Memory, 1TB Hard Drive $185 | |

Dell Inspiron 660s SFF (2014)
Intel i3-3.4GHz Processor
8GB Memory
1TB Hard Drive
DVD RW Optical Drive
Intel HD Graphics
Dell Wireless 1506 802.11/g/n
Realtek PCIe GbE Ethernet
Realtek Hi-Def Audio
Ports: 6 x USB 2.0, 2 x USB 3.0, Audio out, Headphone, Mic in, Ethernet, SD Card Reader VGA, HDMI
Windows 10 Home 64Bit
Power Cord

Tag #: 4893

| | | |
| --- | --- | --- |
| | Apple iMac A1418 EMC 3068 21.5" Intel i5-2.3GHz, 8GB Memory, 1TB Hard Drive $500 | |

Apple iMac A1418 EMC 3068
21.5" Screen (2017)
Intel Dual Core i5-7360U 2.3GHz Processor
8GB DDR4 Memory
1TB Hard Drive
Intel Iris Plus Graphics 640
Ethernet
802.11 a/c Wireless / Bluetooth 4.2
Ports: 4 x USB 3.0, SDXC SD Card Card Reader
Mac OS Ventura 13.2
Power Cord
NEW non apple Bluetooth
Keyboard / Mouse

Tag # 4911

* there is a slight crack in the lower left of the glass not really visible, and not visible when the system is powered on

| | | |
| --- | --- | --- |
| | HP Pavilion P6204y Tower Intel Dual Core E5400 6GB Memory 1TB Hard Drive $100 | |





HP Pavilion P6204y Tower
Intel Pentium Dual Core E5400 2.7GHz Processor
6GB Memory
1TB Hard Drive
Intel G33 Express Graphics
DVD Optical Drive
Realtek PCIe Gbe Ethernet
Realtek Hi-Def Audio
Ports: Front: Multimedia Card Reader, 2 x USB 2.0, Headphone out, Mic in, Back: 4 x USB 2.0, Audio, Ethernet, 1394, VGA, PS/2, Digital Audio In/Out
Windows 10 Home 64Bit
Power Cord

Tag #: 4932