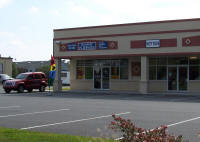 Business Hours
Monday - Friday 10am to 6pm
Saturday 10am to 4ish
Closed - Sunday
(302) 226-5424


Delaware PC Services, LLC Best computer, PC and MAC repairs in Delaware, located at 20660 Coastal Hwy Rehoboth Beach Delaware in the Sea Coast Center, Always FREE Evaluation No Appointment Necessary. Open 6 days a week. Virus and Spyware Removal only $79.99.
| | | |
| --- | --- | --- |
| | ** Customer Service Email ** | |
I removed our customer service email address for several reasons:

1. the majority of the emails that we received where to sell us items from china.
2. people asking us for pricing that are listed on our website.
3. individuals looking for system quotes that have not and will never purchase the quoted items.
4. asking questions that can not be answered in an email without additional information that is always left out and requires a phone call.

Instead of sending emails PLEASE CALL FOR ASSISTANCE (302) 226-5424
or better yet just bring your system in for a
- FREE Same Day Evaluation -
** You Do Not Need an Appointment **
we are open 6 days a week for your convenience,
Monday - Friday 10am to 6pm
Saturday 10am to 4pm
Closed Sunday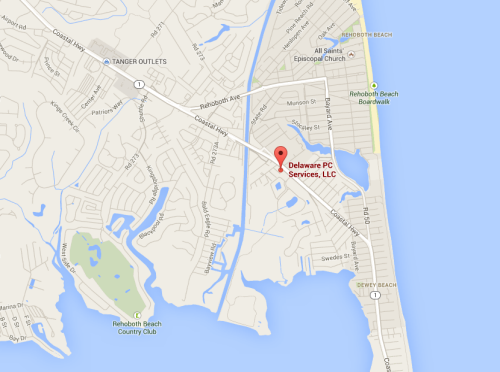 * all laptops & computers offered for sale are fully functional and have been thoroughly test. Most come with a 30 day parts and labor warranty which includes hardware failure only, software, after market software, and/or virus infection is not covered under any warranty implied or otherwise. The warranty coverage is solely up to Delaware PC services, LLC. engineering staff if issues are covered by the 30 day warranty. Outside individuals, companies, vendors, and/or technicians' opinions and/or evaluations do not determine warranty coverage. Opening and/or dismantling the system may void any type of warranty coverage implied or otherwise.
** Unknown Battery Life, battery life is determined by, but not limited to, age, care of the battery - charging, and overall us of the system while running on battery power. For example, watching DVD movies while using the battery will diminish the time the battery will last on one charge. While most people will use the system for internet and email access, running programs and available memory will also play a role in battery life as well. So, deterring actual battery life is based on many factor and can not be determined easily.