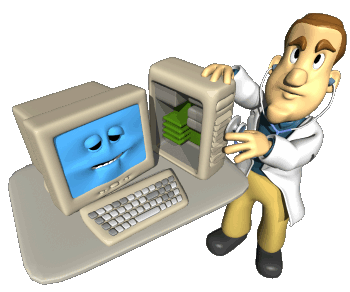 Business Hours
Monday - Friday 10am to 6pm
Saturday 10am to 4ish
Closed - Sunday
(302) 226-5424


Delaware PC Services, LLC Best computer, PC and MAC repairs in Delaware, located at 20660 Coastal Hwy Rehoboth Beach Delaware in the Sea Coast Center, Always FREE Evaluation No Appointment Necessary. Open 6 days a week. Virus and Spyware Removal only $79.99.
| | | |
| --- | --- | --- |
| | Delaware PC Services, LLC notes on COVID-19 | |

Even though we are not happy with the mask restriction and how it makes it harder for us to see while wearing glasses we care about our customers and our general health. This being said we do follow the Delaware State mandate which calls for wearing face protection at all times for your protection as well as ours. After every customer we clean with a straight solution of bleach and water on every surface the previous customer has come into contact with as well as the door handles in and out, along with pens that that have been touched. We realize this may be more than required, but we have always valued our customer's lives and overall heath now and also through the flu season that is now upon us. We also realize that this restriction and threat of infection may not end soon enough and we will continue to make the best attempt possible to keep our customers as safe as we can. Thank you Delaware residents and visitors for the past 9 years of keeping us in business and we are looking for many more in our future.

General Notes:
1. we do not require appointments, walk-ins are still and always welcome. We are still open for normal business hours to best serve our customers.
2. customers must wear a face covering at all times. (Delaware State Mandate)
3. you are required to practice 'social distancing' during your time within the store and around other customers in the store.
4. we generously provide hand sanitizer to everyone that comes in and we will give you a small bottle for free if you require it for your peace of mind.
5. if you forgot or don't have a mask to wear we can provide you with a mask for free, just ask.
6. Some of our customers are considered 'high risk' and we do not want you to put your general health in danger - please let us know via phone if you have any special requirement of us before entering the store.
7. Because of the risk of a concentrated environment, we are not doing in home service until future notice, sorry.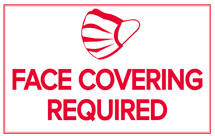 | | |
| --- | --- |
| | |
| | | |
| --- | --- | --- |
| | FREE Same Day Evaluation* (in-store only) | |

Open 6 days a Week
10am - 6pm Monday to Friday
10am - 4pm Saturday
Closed Sunday
Free Evaluation*
How it works:
1. Bring in your system, no appointment required
2. we look at the system right when you bring it in
3. we ask specific questions relayed to your issues
4. we examine it for errors, problems, and functional issues.
5. discuss repair options that you are comfortable with.
6. once the repairs are accepted, the repair begins the same day.
What we will need:
1. if it is a laptop, we will need the power adapter. (This is very important.)
(all laptops have different adapters according to the make, model, and manufacturer)
2. If your system is a PC, then we just need the box itself, no cords.
(unless it is a micro or mini system that has a specific adapter.)
3. we will need the passwords for each user(s).
(Please be repaired, we charge a minimum of $25 for Password Recovery/Removal)
4. Complete information about the problems and/or issues you may be having.

We will give you an estimate of the total cost to repair your PC/Laptop and an estimated time for completion. Once the PC/Laptop is complete; we call you and let you know that your system is ready to be picked up. Please do not call us for a status or if it is completed, it takes us away from working on your system and will extend the repair time. We work on repairing your system in the shortest time possible and will not call you until it is complete ( there are no short cuts in quality repair service and it almost impossible to give an exact repair time - every problem and repair is different in the time it takes to complete)

** Simple, and faster than most places take to look at a system and to complete the repairs needed **

Note: We only look at problems and/or issues you tell us to look at, we generally do not look at "everything", but focus on the problem at hand. If you are having other issues or problems with software and/or functionality - please mention it when you bring it in so we can resolve all of your issue at the same time.

Delaware PC Services offers expert repair service for PCs, Laptop, MAC, Network Workstations, & Servers. Bring your system in today for a Free Evaluation* no appointment necessary.